Regular price
€399,99 EUR
Regular price
Sale price
€399,99 EUR
Unit price
per
Sale
Sold out
We can issue a VAT-exempt invoice to EU companies. Please contact us before buying!
Worldwide Shipping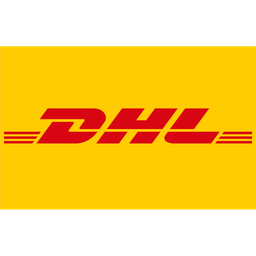 3-7 working days delivery time in Europe
The 22kW Electric Car Charger is our most powerful EV solution. It is capable of fully charging a Renault Zoe with 23.3kW battery in 1h 15m (Have in mind that only certain vehicles are capable of AC charging with 22kW. For support reach us out by phone or email).
 In order to use this EV charger you need a 3-phase CEE socket.
This portable car charger has CE and TÜV certification ensuring its safe use.
The home charger is equipped with overcurrent protection, overvoltage protection, under-voltage protection, leakage protection, overheating protection, and waterproof protection. If the temperature of any component reaches over 85°C the charging process will be interrupted instantly.
Made of durable materials this Level 2 charger will last 10 000 plug-ins, falls from heights of 1m, and pressure of up to 2 tones. The current can be changed by a button to 6A/10A/16A/20A/24A/32A. Once you select the current, the unit will automatically set the same current for your next charge.
Our portable charging station is equipped with an LED display providing information about the current voltage, charge, selected current, charging time, charging speed, and charged power in real-time. This EV charger also has a delay timer function which can start charging your car up to 10 hours after plugging it.
Specifications

Material: Thermoplastic, Copper
Type: 2
Weight: 5kg
Wire Gauge: 5G6mm² + 2×0.5mm²
Current: 6A/10A/16A/20A/24A/32A
Input power: 110–250V /380-450V AC
Output power: 22kW
Length: 5m
Insulation resistance: > 1000MD (DC500V)
Terminal temperature rise:< 50K
Housing Fire Rating:UL94V-0
View full details
Shipping

We ship worldwide. The packages are dispatched from our local warehouses. Products are shipped within 24 hours - 48 hours after receiving the payment.

Returns

You can return items from the store without particular reason, within 14 days after receiving your order. You can contact us via mail at: info@evniculus.eu or by phone at: +359 87 8999531