Regular price
€283,33 EUR
Regular price
€333,33 EUR
Sale price
€283,33 EUR
Unit price
per
Sale
Sold out
We can issue a VAT-exempt invoice to EU companies. Please contact us before buying!
Worldwide Shipping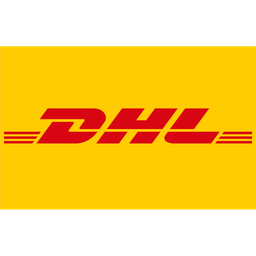 3-7 working days delivery time in Europe
The #1 argument against electric cars is that it takes too long to get charged. The 11kW EVniculus home charger completely refutes this argument. It will take 2h 30m to fully charge a Renault Zoe (23kW battery) at home! A Tesla Model 3 Standard Range will be charged in 6h 15m (57kW battery) at home! 
In order to use this EV charger you need a 3-phase CEE socket.
This portable car charger has CE and TÜV certification ensuring its safe use.
The current can be changed by a button to 8A/10A/13A/16A. Once you select the current, the station will automatically set the same current for your next charge.
The home charger is equipped with overcurrent protection, overvoltage protection, under-voltage protection, leakage protection, overheating protection, and waterproof protection. If the temperature of any component reaches over 85°C the charging process will be interrupted instantly.
Made of durable materials the Level 2 charger will last 10 000 plug-ins, falls from heights of 1m, and pressure of up to 2 tones. It is equipped with an LED display providing information about the current voltage, charge, selected current, charging time, charging speed, and charged power in real-time.
Our portable charging station also has a delay timer function which can start charging your car up to 10 hours after plugging it.
Specifications

Material: Thermoplastic, Copper
Type: 2
Weight: 5.5kg
Wire Gauge: 5G2.5mm² + 2×0.5mm²
Current: 8/10/13/16A
Input power: 110–250V /380-450V AC
Output power: 11kW
Length: 5m or 10m
Insulation resistance: > 1000MD (DC500V)
Terminal temperature rise:< 50K
Housing Fire Rating:UL94V-0
View full details
Shipping

We ship worldwide. The packages are dispatched from our local warehouses. Products are shipped within 24 hours - 48 hours after receiving the payment.

Returns

You can return items from the store without particular reason, within 14 days after receiving your order. You can contact us via mail at: info@evniculus.eu or by phone at: +359 87 8999531